ShoWorks Features
New Features
Click here to see what's new in ShoWorks 2016
or watch the 7 minute demo video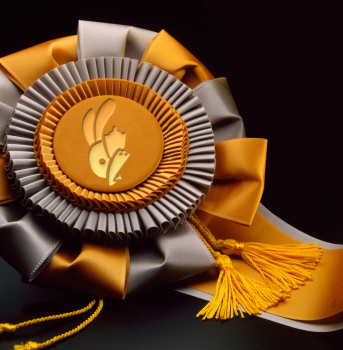 General Features
Save time and costs by managing exhibitors and their entries.
Speed up your operations with iPads for judging and livestock check-in.
Organize by printing entry tags, backtags, coop cards, judging sheets, press releases, sale sheets, summaries, invoices, 1099s and more! .
Create neatly formatted custom reports in seconds.
Publish your judging results directly to Facebook and Twitter within seconds.
Share data easily across multiple computers with or without a network.
Track premium payouts and auction billing without error.
Exchange data with all Microsoft® Excel, Access, and Word.
Integrate accounting with existing programs like QuickBooks® (QuickBooks® desktop version only - QuickBooks® Online is unsupported).
Reduce costs and errors with online entries.
ShoWorks Online Entries Features (included with ShoWorks)
Save time, eliminate errors, and reduce costs for arts, livestock, and photo entries
Generate revenue with sponsor banner ads
Process credit card and check payments directly to your bank
Simplify by having exhibitors print their own entry tags
Allow clubs and schools to login and approve entries made under them
Enable exhibitors the freedom to save and edit their cart
Automatic emailing of receipts to exhibitors
Use themes to match your fair website
Run a survey at checkout
Flexible fees to charge by exhibitor or by entry
Set entry limits in divisions and classes for exhibitors
Set up and running within minutes
Our servers are 100% secure, safe and PCI certified!
Media entries† – upload photos, videos, music and PDFs
Media entries† – judge online, anywhere, anytime
Media entries† – e-blast entry tags and results
Media entries† – display winning photos via slideshow on your own website
Auction Features (included with ShoWorks)
Adjust sale items by bumps, % of sale, and weights
Perfect for check-off amounts
Automatically set and adjust the sale order custom fit to your preference in seconds
Resale items and "floor" to the packer or run them through the sale multiple times
Easily split sale items across unlimited multiple buyers using the built-in assistant
Determine flexible commissions across species including or excluding add-ons
Print simple billing for buyers including statements and load-out sheets
Set multiple packer resale prices, even across the same species
Speed up collections by enabling buyers to pay their bill online
Manage multiple add-ons in one click or individually
Set maximum sale weights and shrinkage amounts
Display Tag ID in bills, invoices, and sale reports
Sell by the head or pound