ShoWorks Short Course - Texas
George Bush Presidental Library
College Station, TX November 16th-17th 2017
We invite you and your staff to join us this fall for a 2-day intense training workshop on ShoWorks. This short course is
open to all ShoWorks users regardless of their experience level
- from those who have never laid eyes on the software, to the advanced user seeking to discover new ways to improve and streamline their efficiencies within the program. Every aspect of the program from A to Z will be explored in an auditorium followed by a classroom setting, totaling 14 hours of instructional time, all within the world-class George Bush Presidential Library and Museum in College Station, TX
Questions?

What is the difference between this 'short course' and the spring 'conference'? The number of days, intensity and the time of year and location. The short course is only 2-days vs 3-days for the conference. The short course is also held in the fall/winter whereas the conference is held in the spring at a different location (usually Cody, WY). The material is similar though because of time constraints, we focus on key parts of the software.
What other locations are there? Planning for a California short course is in the works and updates will be posted on our Facebook page.
Contact shortcourse-tx@fairsoftware.com

Dates:

Thursday, November 16th 2017
Friday, November 17th 2017

Location:

George Bush Presidential Library and Museum — College Station, TX. A Wednesday evening welcome wine & cheese social will be held at the hotel for arriving guests.

Hotel:

The Stella Hotel rooms have been blocked until full or October 16th under Group Code FS1117 for $119/night. 4100 Lake Atlas Dr Bryan, TX 77807 (979) 421-4000.

Cost:

$225 per person for registration (limited space)

Register:

Registration for the event is full and has closed. Please check back here or our Facebook page at https://www.facebook.com/showorks for up-to-date annoucements on possible openings, or if you would like to be put on the waiting list to be notified if we open more seats, contact (888) 332-2419 or conference@fairsoftware.com.

Includes:

14-hours of live training
10-hour ShoWorks 2016 Training Videos (downloadable install to keep as a reference, $295 value)
2-days of breakfast and lunch provided at the event
Writting and note-taking materials
ShoWorks jacket
2-days admission to the George Bush Presidential Library and Museum
An experience at Santa's Wonderland - the largest Christmas attraction in Texas

Transportation:

We have chartered buses to/from the hotel to the event. See below for specific information on transportation to/from the aiport to hotel
United Airlines and American Airlines fly into College Station's Easterwood Airport. Airports in Houston (IAH and HOU), Austin are alternatives (and often cheaper), though require a shuttle bus to College Station via GroundShuttle.com. Book this early as they fill up fast. Please follow us on our Facebook page for updates.

Schedule & Training Outline (Agenda) and Timeline:

Click Here for a detailed schedule and training outline
Click Here for a graphical timeline
Click Here for sample files we will work with (optional)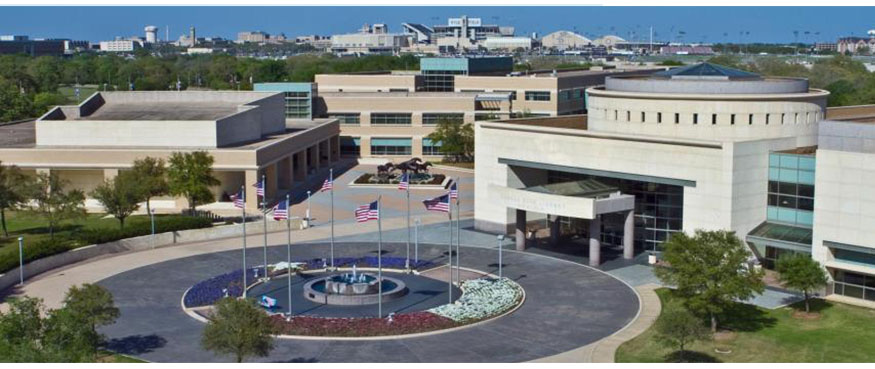 Schedule, Locations & Whereabouts:

Thursday:

7:30am Breakfast @ Stella Hotel
8:20am Shuttle loading @ Stella Hotel (lobby)
8:40am Registration @ George Bush Library and Museum (Auditorium)
9am Morning session @ George Bush Library and Museum (Auditorium)
noon Lunch @ George Bush Library and Museum
1pm Afternoon session @ George Bush Library and Museum (Classroom, then Auditorium)
5pm End sessions, shuttle pickup to hotel
6pm Shuttle loading @ Stella Hotel (lobby) to Santa's Wonderland
8:30pm Shuttle loading @ Santa's Wonderland to Stella hotel

Friday:

7:30am Breakfast @ Stella Hotel
8:30am Shuttle loading @ Stella Hotel (lobby)
9am Morning session @ George Bush Library and Museum (Classroom and Auditorium)
noon Lunch @ George Bush Library and Museum
1pm Afternoon session @ George Bush Library and Museum (Auditorium)
5pm End short course, shuttle pickup to hotel
Tours

*Please note that weather and availbility will play a factor on the Santa's Wonderland trip.

George Bush Presidential Library and Museum - tells the story of the life and times of George H. W. Bush, 41st President of the United States. Family-friendly and educational exhibits guide visitors through an interactive tour of the museum. View replicas of President Bush's Camp David Office and White House Press Room, and receive a briefing on the Gulf War in the Situation Room. See a World War II Avenger Torpedo Bomber, a 1947 Studebaker, a slab of the Berlin Wall. View Have your picture made while seated at the desk in the replica Oval Office.
The Legacy of Ranching: Preserving the Past, Embracing the Future - this special exhibit at the museum celebrates the historic ranches of Texas and their ability to adapt through changing natural and business environments. The commitment and innovation of the families who built these ranches have helped them to preserve their legacies. From early Spanish Land grants to the present day descendants, the exhibit highlights these strong ranching legacies and examines how the livestock industry helped shape the state of Texas. Recordings of oral histories, an original video narrative, hands-on educational activities, and a historic chuck wagon centerpiece are all included in this impressive new exhibit. Don't miss the opportunity to share the legacy of Texas ranches with a new generation and learn about the sheer fortitude of Texas ranching families. Financial support for this exhibit was provided by Capital Farm Credit, Houston Livestock Show & Rodeo, Texas A&M AgriLife Research & Extension, and the Texas A&M Department of Animal Science.
Santa's Wonderland - Santa's Wonderland is a Texas Christmas Experience and is the Biggest Christmas attraction in the state! It's a happy place that exists to preserve & perpetuate the true meaning and "Spirit" of Christmas and brighten the lives of all! Santa's Wonderland is composed of Santa's Town, a nostalgic Texas Christmas Village, and the headlining attraction, the magnificent Trail of Lights! Santa's Town is a place for food, musical entertainment, shopping, and a myriad of fun and unique activities for people of all ages, while the Trail of Lights provides guests with the opportunity to tour exquisitely crafted Christmas scenes that sparkle with over 3 million lights!