Comments from ShoWorks Customers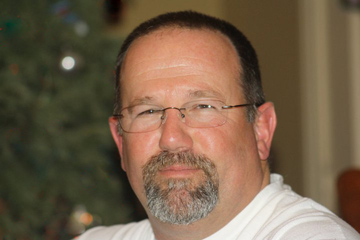 "I set the whole show up in a couple of hours, even after a bunch of changes at the last minute. It took almost 6 hours last year typing and retyping. ShoWorks allowed us to go to bed at a decent hour! The online entry was also easy for our exhibitors to use. By using the ShoWorks Web, mistakes are now a thing of the past."
Jimmy Curtis, Four States Fair (AR)
"Our first experience with ShoWorks (was) great. We will happily recommend it to anyone. Especially anyone entrenched with WinFair (Blue Ribbon-Martech). We should have switched a LONG time ago. .... I want to say that Online Entry is AWESOME! So many people have been telling us how great it is... I cannot tell you how easy it has been for me to get it set up and going. Thank you for saving me HOURS of work."
Molly Kay, Island County Fair (WA)
"Awesome. We were so frustrated with the Blue Ribbon (by Martech) and finally made the plunge to switch to ShoWorks. What a difference it has made. Much easier, faster, and way more flexible." - 4/11/07 http://www.amusementbuyersdirectory.com/1269.shtml
Montgomery County Agricultural Center (MA)
"Everything is working great!!!!!! - Love the online entries (as it) makes our fair work smoother. We use the Excel import a lot and it works great. Thanks for producing a great product!!!!!!!!!!!"
Roger Koberstein, Phillips County Fair (CO)
"We have just completed our fair and would like to say that we were very happy with the program. ...things went more smoothly that we anticipated with no major glitches. Even our biggest doubter was impressed. Thanks for the program. Our lives were much easier."
Kate, Aitkin County Fair (MN)
"I just LOVE your program. The guys on the stockshow board think I do some kind of voodoo magic to get things done so quickly. I thought I was going to have to resussitate one of them the first year when I had the sale order set correctly within 5 minutes of our last class showing. It is great."
Krista Davis, Hansford County Stock Show (TX)
"ShoWorks proved to be a game changer here at Bonanza, and without your support during our transition, the show would have never reached the success we achieved. Our exhibitors and their families were huge fans of how smoothly the show ran with the help of our new sponsors, ShoWorks, as was our management."
Jordan Albiani & Joseph Alexandre, Cal Poly Western Bonanza (CA)
"I LOVE the iPad app, that's the best software feature I have seen in years from any company. We had just short of 4,000 total entries and had our results in (with distractions) in about 2 hours!"
Kandi Pendleton, Sweetwater Events Complex (WY)
"The show went PHENOMINALLY SMOOTH with ShoWorks! Thank you for all you do! I printed the QR codes on my cards this year and absolutely LOVED the check-in process. Thank you again for this amazing product and working so hard to always make it better."
Jennifer Kisling, Northwest District Junior Livestock Show (OK)
"I cannot believe all the different ways ShoWorks can handle and personalize a sale…much better than any sale program I have used in my 17 years of billing for a 4-H/FFA Market Animal Sale. I don't think there is a sale out there that this program cannot handle the way they want to run it."
Helen Malone, Custer County Fair (ID)
"One of the greatest advantages to ShoWorks is the program is built on Microsoft Access. The companion program (that comes with ShoWorks) allows the user the flexibility to use the power of Microsoft programs to both get data in and out of ShoWorks. This is a very valuable tool and a great time saver in building the database for our fair. Examples include pasting almost 3000 classes in the data base from Excel. The ability to analyze data from a report in Excel is a tool we have put to use many times."
Bill Gay, Johnson County Fair (KS)
"I am amazed each year when I start printing reports after our data is entered at what this program will do. I have been using the spreedsheet option to print different reports I need and it works great."
Carolyn Lewis, Fulton County Fair (AR)
"I've got to admit, I love the ShoWorks software system."
Michael L. Hashisaki, Sanders County Fair (MT)
"The new software (ShoWorks) has reduced staff labor by over 60%, reduced pre-show preparation by 34%, and improved problem solving and increased accuracy."
Carole A. Smith, 4-H Youth Development Agent, Oregon State University (OR)
"Just a word of praise. I really like the features that you have in the reports section of ShoWorks. I can do anything now!"
Greg Glisczinski, Clark County Fair (WI)
"So far the 2012 version is incredible. I am enjoying the ease of the software this time around."
Meagan Francis, El Paso County Fair (TX)
"The iPad intergration is one of the best things you could have ever added. It saved me a bunch of time."
Jimmy Curtis, Four States Fair & Rodeo (AR)
"Using the iPads for ribbon results and placings at Fair this year was absolutely wonderful!"
Debbie Titus, Owyhee County Fair (ID)
"We are loving using the iPad – makes doing results a lot faster."
Kathy Landers, Bi-County Fair (NM)
"I just wish I'd taken the plunge earlier! The Quick Entries feature is huge, mainly because I can save different layouts. It's really going to streamline how we'll do things. Great job on the updates. Lots of little things that are really cool."
Thane Barnier, Sioux Empire Farm Show (SD)
"The ShoWorks upgrade is FANTASTIC and super easy to work. I like the new layout and that I can have multiple screens open at the same time. I'm happy that the software is so easy to use that it only takes one person to handle the workload without staying up all night."
Molly Kay – Island County Fair (WA)
"I have just recently upgraded to Showorks. I love it. The ease of getting our entries in is so simple. My helpers have loved it. The personnell at Fairsoftware have been so helpful. They were visiting with me at 9:30 p.m. to get me running on the new program. This was the night before our show started. Thanks again for a great product and support."
Vicki Bowen, Nolan County Livestock Assn (TX)
"(Our) numbers have nearly doubled, but even with the added entries everything has been going so well with the online registration - it is seriously awesome!...Everyone is impressed!"
Katie Church - Minnesota State Fair (MN)
"Having someone who makes tech support so available makes my job much easier! I've been through Fairs where we had to wait over 24 hours for the computer company to call us back. It just doesn't work! You do such a good job of taking care of us and I really do appreciate your help – especially this time of year. "
Allison McEwen, Arkansas State Fair (AK)
"I can't say how excited I am that we have FINALLY made the decision to use ShoWorks. And your support is fabulous."
Vicki Avery, Oregon State 4-H Fair (OR)
"We completed our 4-H livestock auction on Saturday and found the new-and-improved version of Showorks to be better than ever, particularly with respect to buyer check-out procedures. We also operated over a wireless network, and our 8-hour sale moved along without any hardware or software hiccups."
Randall L. Dickson, Marshall County Fair (IN)
"I reviewed several choices, purchased the program, and the bottom line... it works, its slick, and the investment is well worth it."
Dr. James Woolf, Tipton County Fair (IN)
"We have used ShoWorks for 4 years now and couldn't be more pleased. This will be our 3rd year to take entries on-line; it virtually eliminates manual data entry. We have made several changes in our show process in the last couple of years and ShoWorks' flexibility has made the changes seamless. It is straightforward, logical and just makes sense. We highly recommend ShoWorks."
Trey Hamlett, The Star of Texas Fair and Rodeo (TX)
"Once we moved to the ShoWorks software, all hardware and internal database crashes and errors disappeared, allowing us to focus on more important managerial issues rather than the software problems that used to plaque us before."
Ken Andrejak, Delaware State Fair (DE)
"What a great fair we had and all the girls who do my entries and auction loved the showorks program. Our auction was $1,088,465.74. It was really great to have the auction balance right from the get go."
Shirley Williams, Santa Barbara County Fair (CA)
"We are very pleased that we picked ShoWorks. It is truly rare to have such prompt, attentive, and knowledgeable service. Not once did they have the attitude that once the program was paid for, the duty was performed. We could not have made our deadlines if not for GladStone standing behind their promises."
Felder T. "Tom" Houser, III, Sarasota County Fair (FL)
"I just returned from our monthly livestock meeting and the Showorks reviews are in. Everyone loved the promptness of the results and how efficiently that the results were listed and categorized. The points and premiums totals saved so much time, I can't tell you how much this program has done for our Expo. We are not only going to use it for the fairs and Expo, but for our yearly projects, because of how efficiently it sorts and produces reports. As you can see I can't say enough about Showorks. And I haven't even begun to rave on how great the support is, the prompt, and kind responses are so reassuring it."
Jackie Carter, Sabine Fairs & Festivals Association (LA)
"Wow! I loved the ease of the program! Everyone was very pleased with the paperwork and how smoothly everything ran. I would like to thank everyone with ShoWorks for developing the program and for all your assistance, even for a little fair like ours. You've always been very helpful and kind and I appreciate it very much."
Barbara Rigsby, Brooks County Fair (TX)
"I just wanted to take a minute tonight to say thanks a lot for your assistance with your program. Support is a big thing to me when it comes to the programs I purchase... You've been great to work with and the program works great also. Thanks again."
Billie Jo Boothman, Eastern Oregon Livestock Show (OR)
"The sale was great! Our total as it stands now is $ 230,000! We hope to be reconciled by 5:00 p.m. tonight. The software worked great and we got a ton of positive feedback from our Junior Livestock Auction Committee as well as from Buyers, Exhibitors and Parents! I cannot thank you enough for all of your hard work - I truly appreciate how much time you spent helping us."
Roxanne and Cathy, Clark County Fair Association (WA)
"We really enjoyed the program. We felt like it was a very good investment for our fair. Bills last year didn't go out for 3 to 4 weeks, and this year they were ready in about 2 days."
Gene Robins, Calhoun County Fair (TX)
"The Jr. Livestock Auction held during the Kern County Fair is one of the largest in the United States. Over 1,000 animals are auctioned during three days and net sales are well over $1 million. ShoWorks enabled us to operate the 1998 Auctions with an expertise and ease that surpassed all expectations. This program is user-friendly; was easy to implement under some very adverse conditions; saved many man-hours before, during and after the Auctions; and tech support was very accessible. The Kern Co. Jr. Livestock Committee highly recommends the use of ShoWorks to all Fairs, no matter what size!"
CeCe Westerfield, Kern County Jr. Livestock Auction Committee (CA)
"ShoWorks is worth every penny!"
Kathy Bailes, Throckmorton County Livestock Show (TX)
"It is an excellent program. Thank you again!"
Julie Korns, Carroll County Fair (OH)
"The fair went well, your program is great, especially considering none of us had used it before the fair except to look at the different screens in the sample file."
Sandy Lunderville, Santa Cruz County Fair & Rodeo Assn (AZ)
"I was so pleased with how smoothly the merging of information went in ShoWorks that I am still glowing from it!"
Muriah Walker, Coos County Fair (OR)
"We are so pleased with how ShoWorks performed for us."
Diana Cosper, Wharton County Fair (TX)