Minimum Requirements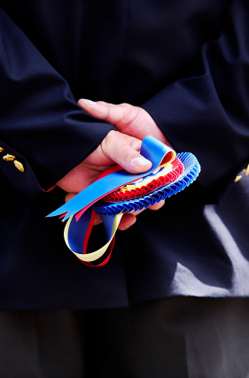 What are the minimum requirements for ShoWorks?
The minimum requirements for ShoWorks:
Microsoft Windows 10 or 11 (Pro, Ultimate, Enterprise) 64-bit (32-bit Windows is not supported due limitations on RAM - see below).

Home Editions of any version of Windows is not supported, nor is Windows 7 and older.


Click here for a detailed list of compatible Windows versions.


8GB RAM or higher.
300MB of free hard disk.
(optional) iPad

Any iPad manufactured after 2012. Please Click here for a complete list of compatible devices and how to identify your model.
iOS version iOS11 or newer
If using Bluetooth reader for RFID/EID ear tag scanning with iPad app

Allflex RS420 Stick Reader
Allflex LPR Pocket Reader (lowest cost, compact, but low battery life)
Allflex AWR300 Stick Reader
Tru-Test SRS2 Stick Reader
Tru-Test XRS2 Stick Reader
Tru-Test SRS2i Stick Reader
Tru-Test XRS2i Stick Reader

If using a printer with iPad app

Apple AirPrint Compatible
One-sided printing only (double-sided printers are NOT recommended).
The minimum network requirements for ShoWorks are:
Wireless networking (except when syncing the iPad) is not supported unless running Remote Desktop.
100Mbps Ethernet (NIC) card on each computer (1000Mbps / 1Gbps recommended).
100Mbps Switch or Router (1000Mbps / 1Gbps recommended).
Unless using ShoWorks under Remote Desktop, networking through a maximum of only one switch is supported.
Active cloud drive sharing such as OneDrive, Dropbox, Google Drive, etc. are not supported.
Network Attached Storage devices are not supported.
Please see the following article for more information about networking ShoWorks.
Compatibility conflicts with ShoWorks are:
Microsoft Office and/or Access is not required on a machine running ShoWorks, but if installed (regardless if used), must be 32-bit versions. Office 64-bit is incompatible with ShoWorks, despite Windows 64-bit being compatible with ShoWorks. In fact, Microsoft recommends against installing the 64-bit version of Office for most users (see http://officepreview.microsoft.com/en-us/support/choose-the-32-bit-or-64-bit-version-of-office-HA102840825.aspx) and informs users to install the 32-bit version of Office (note: this is in regards to "Microsoft Office" and not "Microsoft Windows". Do not confuse "Office" with "Windows" - they are not the same). For a related article that discusses the merit of 32-bit Office for third party apps such as ShoWorks, please see https://makinhole.com/MSO-32bit-vs-64bit.htm
Microsoft Office is also available in both MSI (Fully installable) and CTR (Click-To-Run) versions. ShoWorks is only supported on MSI versions of Office.
In summary, if Microsoft Office and/or Access is installed on the machine, it must be the following:

For ShoWorks 2020 users, each must be 32-bit versions and fully installed (MSI and not CTR/Click-To-Run):

Office 365
Office 2019
Office 2016
Office 2013

Older versions of ShoWorks should not be installed on a machine with newer versions of ShoWorks installed.
I am looking to buy a new computer for ShoWorks, will you recommend one?
Please see the following article for assistance on chosing a computer that is right for ShoWorks.
What are my options to use ShoWorks across mutilple computers?
You can network many computers together, merge data from computer not connected to a network, or share your data files between computers. See the following article for more information about using ShoWorks on multiple computers.
Do I need Microsoft Access™ to use ShoWorks?
No, but if you have MS Access version 2013 or newer, you can use the included ShoWorks Companion for Microsoft Access to further tweak all reports in any format that you desire, however the built-in ShoWorks Report Wizard is sufficient for most fairs reporting needs. Versions of Access prior to 2013 are not supported.
ShoWorks comes in different editions based on the number of entries a fair has. What does this mean?
The number of entries is the number of items that are going to be judged in the fair. Since an exhibitor may show more than one entry, the fair will typically have 2 to 3 times as many entries as compared to the number of exhibitors.